On July 15, Tramy supply chain team entered Ningxia, attended the "sixth national famous vegetable seller enters Ningxia and Guyuan cold vegetable Festival" and signed a contract with local professional cooperatives. On June 18, the characteristic cold vegetables in Ningxia and Guyuan were put on the shelves at the beautiful fresh home store in Shanghai. Shanghai is 1500 kilometers away from Ningxia and Guyuan City. In only three days, it has reached an ultra long distance link between field and store. Tramy's supply chain is efficient, and Tramy's targeted poverty alleviation has achieved results.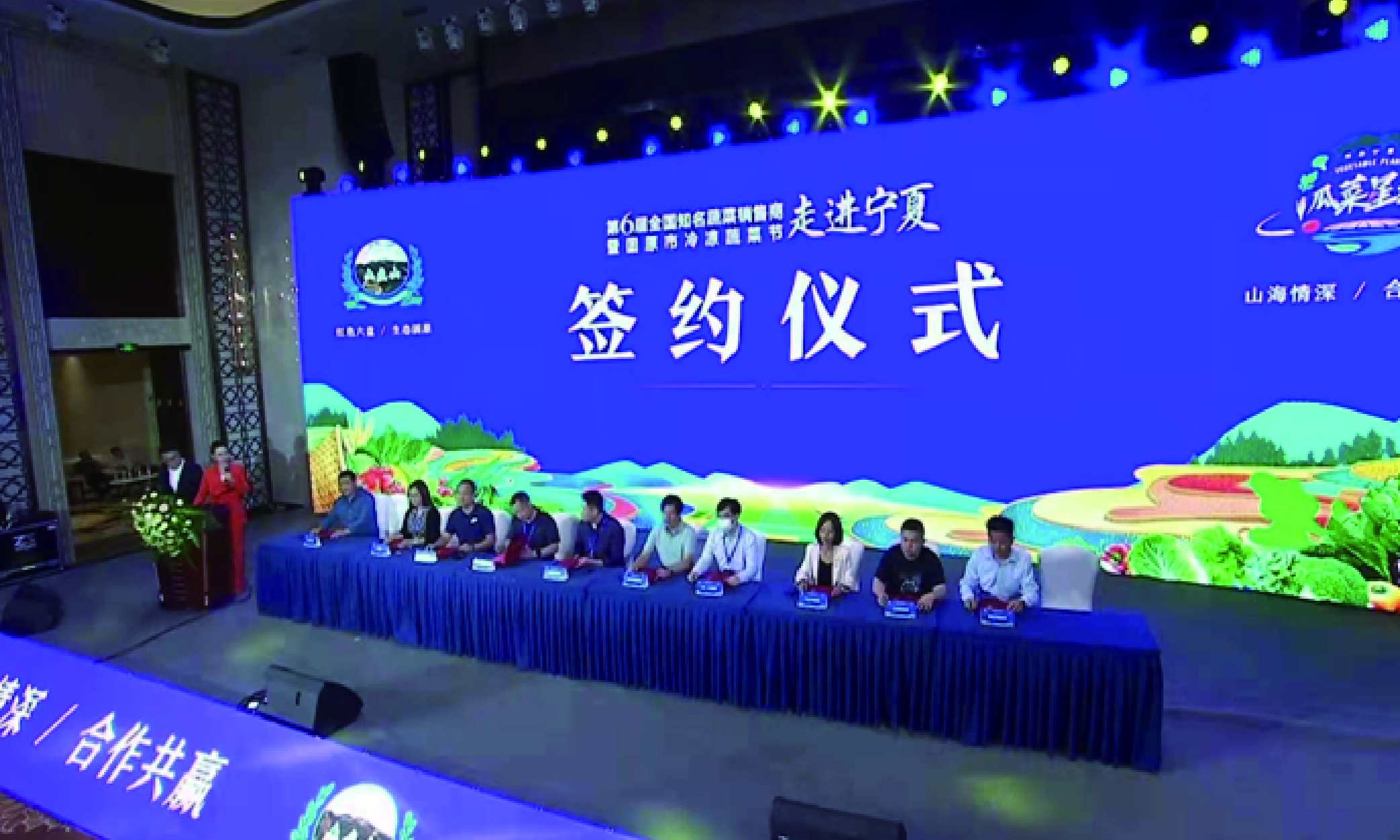 Cold and cool vegetables, also known as out of season vegetables, refer to vegetables grown in summer in cold and cool climate areas. The most suitable growth temperature is 17 ℃ ~ 25 ℃. They are mostly planted on plateaus above 1500 meters above sea level. Cold vegetables are abundant in Liupanshan area of Ningxia. The local climate is cold, the production environment is clean, and the output is stable in summer, especially matching the off-season of vegetable and fruit production in Shanghai from July to August to September.
After signing the contract on the spot on July 15, the Tramy supply chain team acted quickly, contacted the long-distance cold chain logistics, arranged Xianjia local sales stores, and specially set up plateau cold vegetable counters in many Tramy OMO stores. On July 18, plateau small vegetables, plateau big baby vegetables, plateau green cabbage, Plateau ox heart vegetables, plateau celery 15 characteristic cold vegetables, such as plateau pinellia, are shining on the stage in Tramy OMO stores.
On the afternoon of July 22, the author saw at the site of Tramy OMO stores Nandan East Road store that plateau cold vegetables were centrally placed on the fruit and vegetable counter with clear signs. The clerk was explaining the cold vegetables to customers on site.
According to the salesperson, taking plateau baby food as an example, compared with the common varieties in the Shanghai market, plateau baby food is smaller and the price is basically the same, but the taste is better, because the sugar content of plateau food is better in relatively cold areas.
"I bought this dish a few days ago and thought it tasted good. When I came back, I knew it was called plateau food. I will buy more in the future..." a citizen who bought it on site told the author.
Tramy's supply chain links the whole country and the world, bridging the seasonal restrictions of fruits and vegetables in the region through wide coverage, striving to supply the best products to the market at any time, and deliver seasonal products from all over the world to the table of Shanghai citizens, so as to achieve targeted poverty alleviation and help the urban vegetable basket project, which can be described as a win-win situation. Tramy's whole industrial chain resonates and finds a good paradigm of social responsibility.