Wake up from the Tramy apartment in Yaolu Village in the morning, the sun shines in genially, stretch out the window, and the rice seedlings at the tillering stage are waving in the wind. Walking along the newly renovated Wufeng Road, the magnificent scene of Rural Revitalization of Yaolu Village is spread all the way, with fertile fields, clear water system, accessible road network, green trees, red tile buildings next to the road, sparkling water plants in the river, and beautiful elements mixed into the rural texture everywhere, such as Tramy school, Tramy Fresh To Home, Tramy's Flavour,Tramy Apartment Qingya Garden and other co construction points are integrated to draw a beautiful scene of pastoral life.
Uncle Zhou, a 69 year old resident of Yaolu Village, said, "at first, I couldn't figure out why to transform it. Now it's a great surprise. Both inside and outside are clean and refreshing, the water and electricity pipelines are neat, and the style transformation makes our farmers more comfortable than the city!
Yaolu Village is located in the northwest of Xuanqiao Town, with a village area of 3.72 square kilometers, a total population of 3559 and a cultivated land area of nearly 2700 mu. It is a relatively typical agricultural reserved village with high-quality rice, melons and fruits, vegetables, grapes and other crops. In 2020, Yaolu Village was included in the third batch of Shanghai Municipal Rural Revitalization demonstration village construction plan. As a leading enterprise in the local agricultural industry,Tramy deeply integrated into the Rural Revitalization of Yaolu Village, implemented the joint construction of Yaolu Village revitalization demonstration village enterprises, and worked hard to build a Rural Revitalization model of "vegetable fragrant yaolu, Tramy countryside" on the basis of focusing on the development of vegetable industry. Today, the Tramy waist road deep integration development model of Tramy integration, Tramy drive and Tramy expansion has been basically formed. Let's approach yaolu village, Xuanqiao town and visit the demonstration site of Rural Revitalization of Tramy& Yaolu Village.
1. Shopping in Tramy
Now, the villagers of Yaolu Village say that living in Yaolu Village pays attention to "two beauties and one purchase", enjoying the beautiful scenery, tasting delicious food and buying fresh food.
Improve the allocation level of living infrastructure in Yaolu Village and enhance community service functions. On July 4, Tramy OMO Store officially opened in Yaolu Village. As the first community fresh food supermarket in pure agricultural areas, Tramy OMO Yaolu Store has a full range of goods, including meat, fish, vegetables, fruits, grain and oil, daily necessities and so on, It can also pay the cost of water, electricity and coal. More importantly, Tramy OMO Yaolu Store has been selling at cost price for a long time, with 70% off for vegetables and fruits and 20% off for meat and aquatic products... "
Ms. Shen, a villager in Yaolu Village, said, "farmers know best what dishes are good. The dishes in Tramy OMO Store are really as fresh as those planted in their own fields."" Before buying vegetables and going to the supermarket, we had to go to Sanzao for 20 minutes, which was very inconvenient for older people. " Ms. Shen, a villager in her 60s, spoke highly of the delicious home" The food here is fresh and cheap. Now after dinner, many people will take a walk to the supermarket and bring something back. "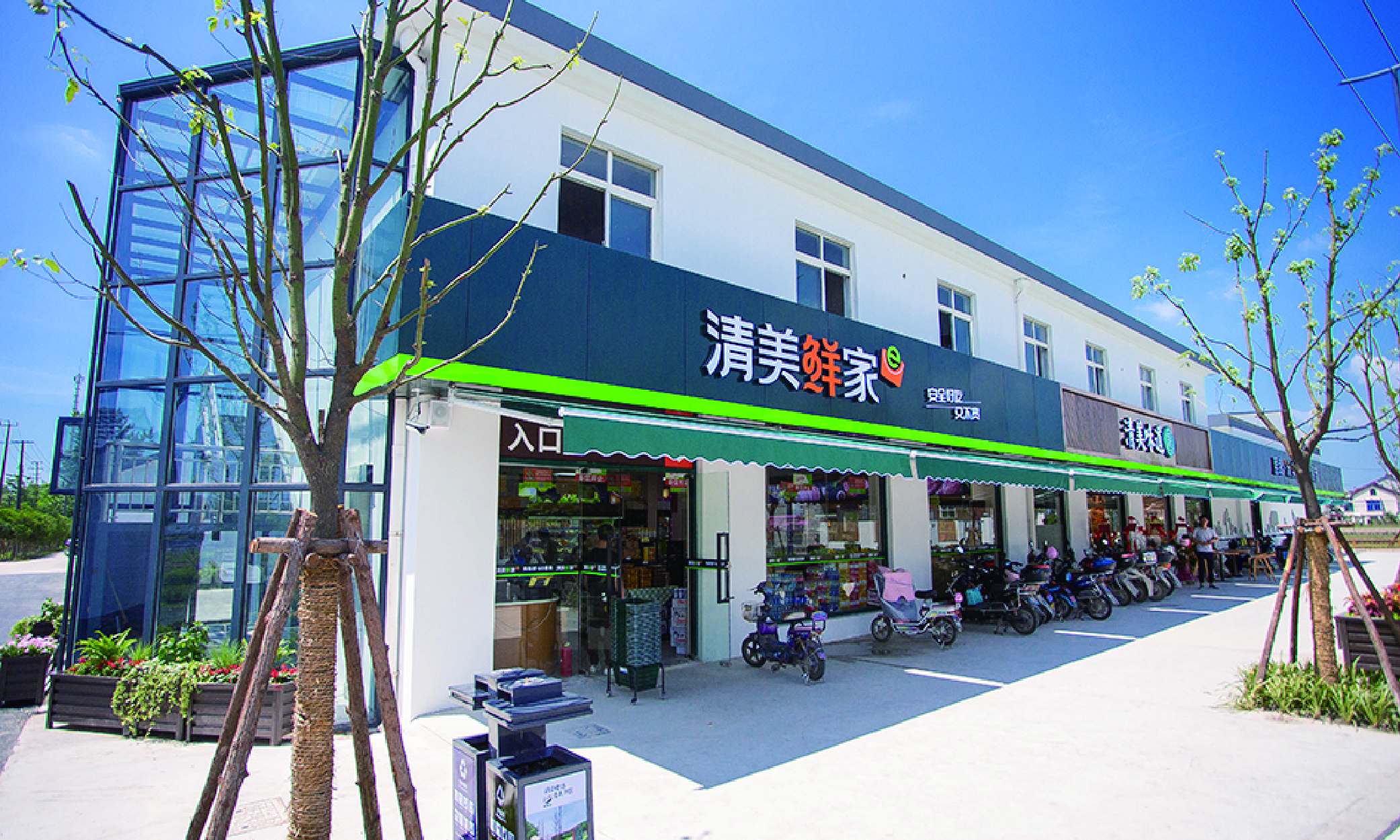 2. Eating in Tramy
Tramy has a large product series and a strong supply chain, and has the ability and confidence to innovate most catering formats. From retail to catering services, Tramy explored a 15 minute community life circle in Yaolu Village and landed the first light meal chain pilot store - Tramy flavor.
Tramy takes Chinese pasta as the core element, with safe and fresh ingredients and unique taste, including Tramy noodles, dumplings and wonton, special package points, stewed cooked food, light fruit drink and other series. 5 yuan for breakfast, 10 yuan for lunch and dinner, and Tramy's Flavour. Yaolu store has been selling for profit for a long time. A bowl of beef noodles for less than 20 yuan allows past diners to enjoy it. Grandma Zhang, an 83 year old villager from yaolu village, said, "it's inconvenient for your legs and feet when you're old. You don't want to open fire in rainy days. Go to Tramy's Flavour and spend a few dollars for breakfast. You can eat not only conscience, but also peace of mind throughout the year."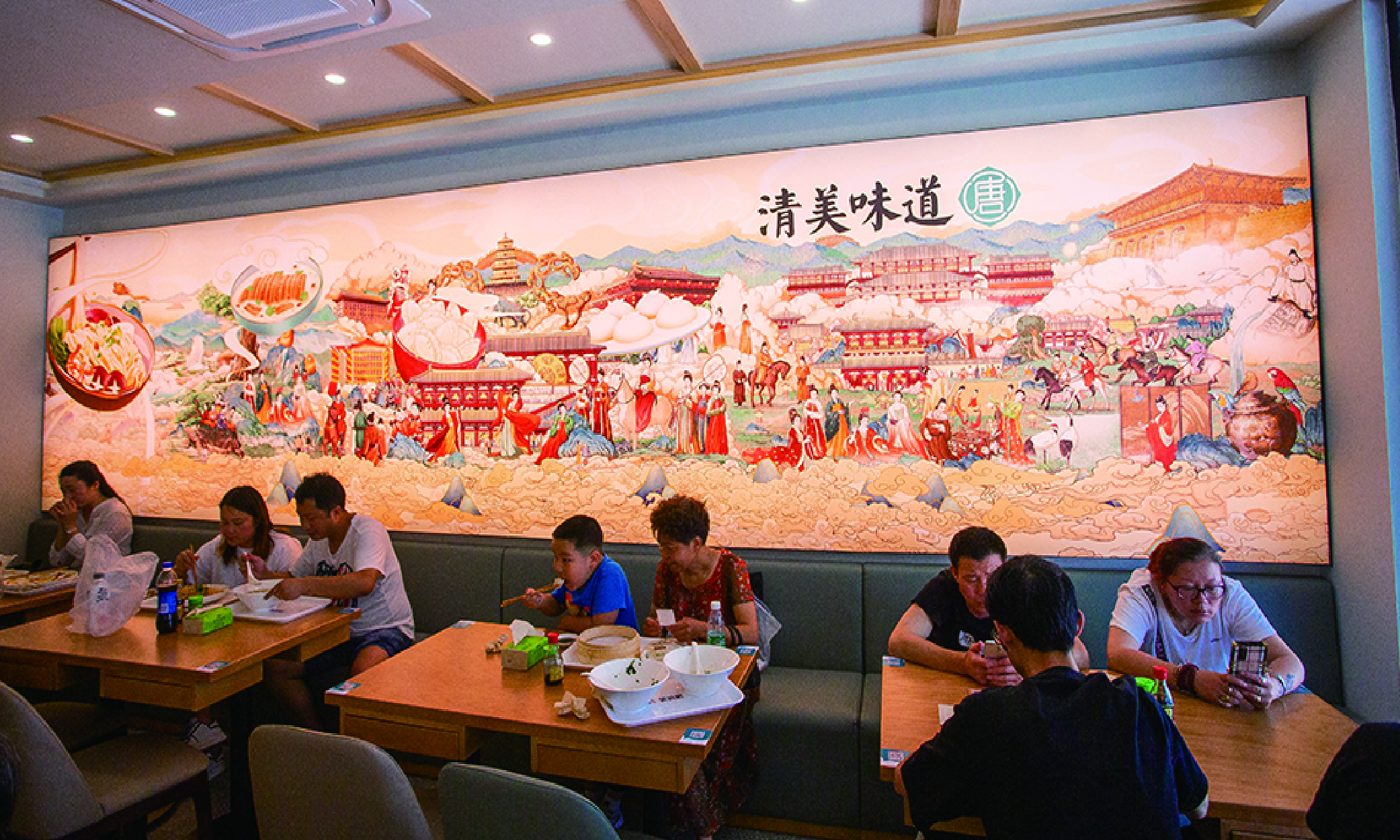 3. Life in Tramy
On both sides of Wufeng Road, you can see a row of neat Tramy talent apartments. Tramy uses idle agricultural houses to build talent apartments to provide a convenient and comfortable living environment for agricultural R & D talents and technical talents. Walking on Wufeng Road, you can see the modern style of Tramy talent apartment. The design is based on the coordinated style of the whole village. On the basis of retaining the red glazed tile houses and wall materials of the original buildings, the milky white paint is uniformly applied, and dark gray door and window lines, skirting lines, waist lines and other decorative parts are added to increase the beauty of the building and become the architectural highlights along Wufeng road.
At present, Tramy apartment has completed the reconstruction and occupancy of 5 apartments in Yaolu Village. This year, it will complete the reconstruction of 15 Tramy apartments to basically meet the living needs of personnel in Tramy Yaolu vegetable industry base.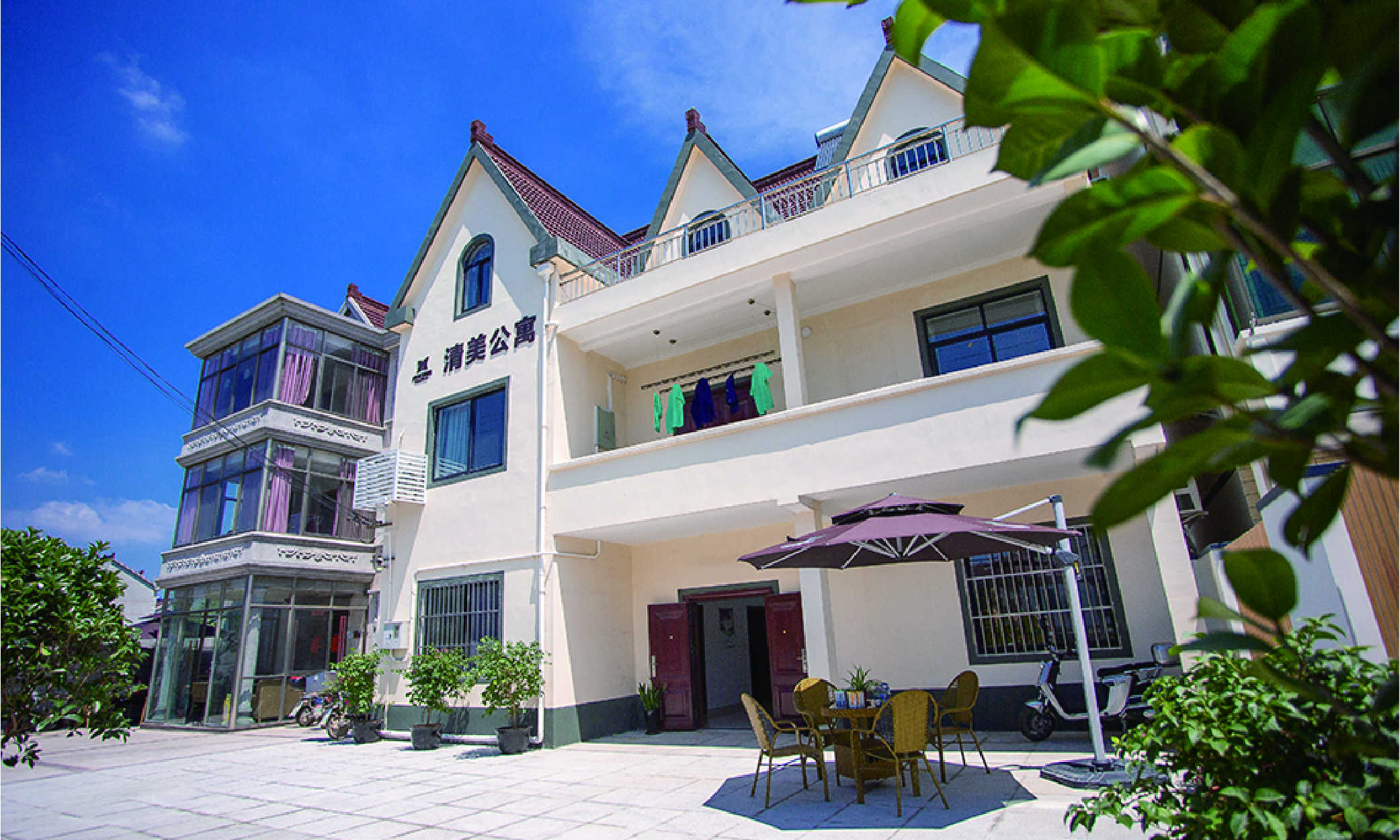 4. Learning in Tramy
"What is the difference between village and city?"" What is the image of farmers in the eyes of the students? "" Would you like to be a farmer? ", These interactive problems are the daily work of Tramy school.Tramy school is a learning and training center built by Tramy in Yaolu Village, which can hold medium-sized meetings with more than 400 people.
In summer vacation, there are many students in Tramy school. They study in the school, understand agricultural knowledge, and explore the secrets of rice fields from theory and practice. After the theoretical study, they also practiced in the vegetable exhibition garden of Qingzhi Garden in front of the school. They learned a variety of knowledge in the garden, such as planting explanation, popular science of vegetables and fruits, agricultural experience and so on. The combination of theory and operation increased the practicability of knowledge.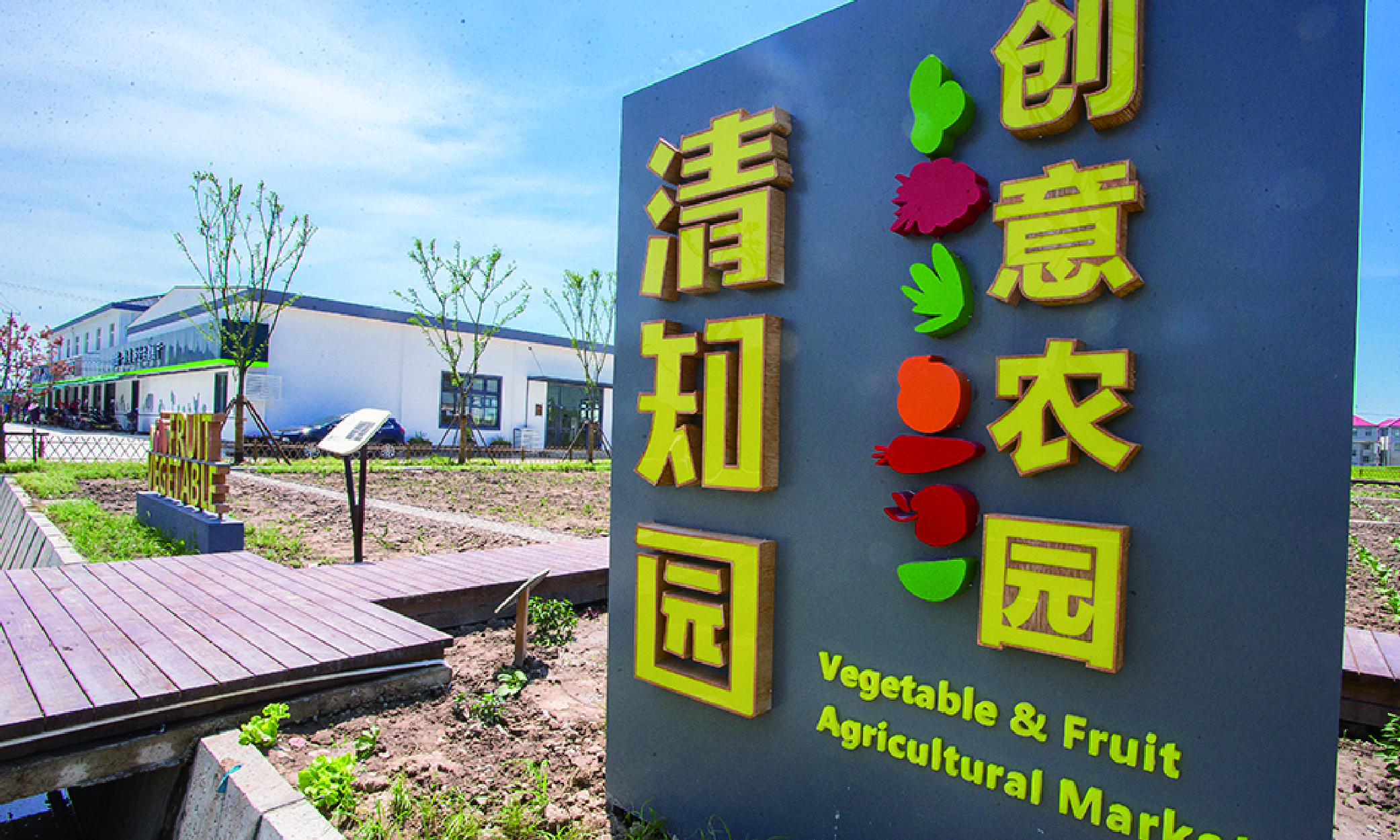 5. Happiness in Tramy
The middle-aged and elderly population in Yaolu Village is nearly 1 / 3. How to solve the problem of daily meals for elderly, living alone and pure old families has always been a worry for relevant departments. Qingya Garden - the emergence of service points for the elderly is of practical significance for improving the quality of life of the elderly in Yaolu Village and surrounding areas and enabling the elderly to enjoy their old age. Qingya Garden adopts the operation mode of village committee leading, enterprise participation and government supervision, and aims to become a public service node with the functions of meal ordering service, social activities and villagers gathering.
Qingya Garden is an old service point, which is transformed from the old warehouse in group 18 of Yaolu Village. The renovated building retains the original red tile wooden beam and wall foundation of the warehouse. At the same time, a large area of windows and skylights are set to introduce natural light, making the space more transparent. There is a new activity space for villagers in the east of the building. At present, many themed service activities for the elderly and children, such as cultural charity performances, have been successfully held. In the service point, we feel the revitalization of the countryside, sing about the motherland and enjoy a better life in the countryside. Many visiting urban residents of Shanghai couldn't help sighing, "it's actually good to live in the countryside".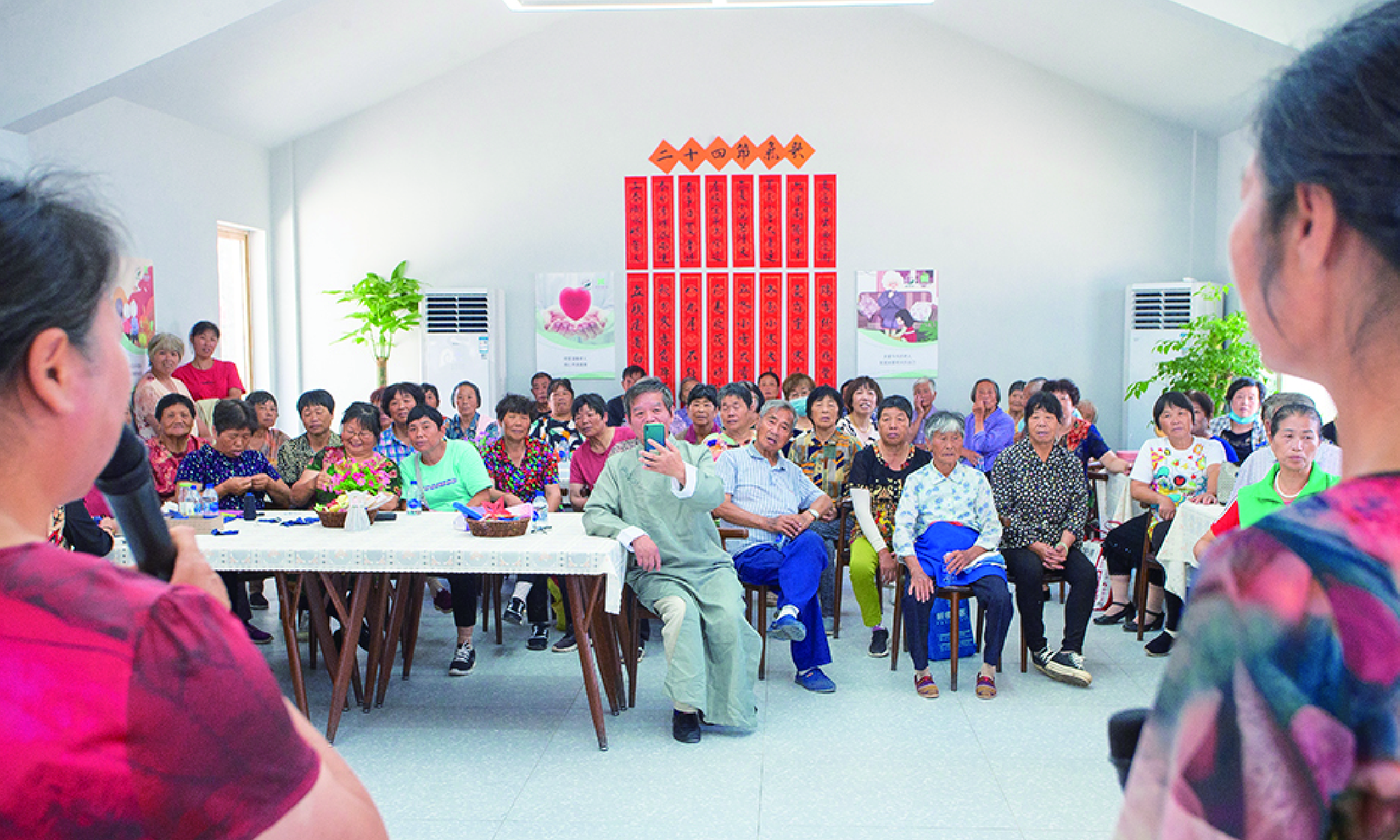 In the past year's establishment of yaolu Village Rural Revitalization demonstration village, Tramy & Yaolu Village enterprise linkage has achieved remarkable results. Today, Yaolu Village has made great progress in both style and living environment and life services, with fields and forests hidden, lush vegetation, prosperous industry and an endless stream of people. The Rural Revitalization of yaolu village and the rich life of the people are driving on the fast lane.