Recently, the general Party branch of Shanghai Tramy green food (Group) Co., Ltd. won the title of advanced grass-roots party organization in Pudong New Area issued by Shanghai Pudong New Area Committee of the Communist Party of China. The honor of advanced grass-roots party organizations in Pudong New Area aims to praise the long-term work achievements of grass-roots party organizations, encourage Party organizations at all levels and Party members in the new area to strive to build a socialist modernization leading area and make further achievements based on a new historical starting point.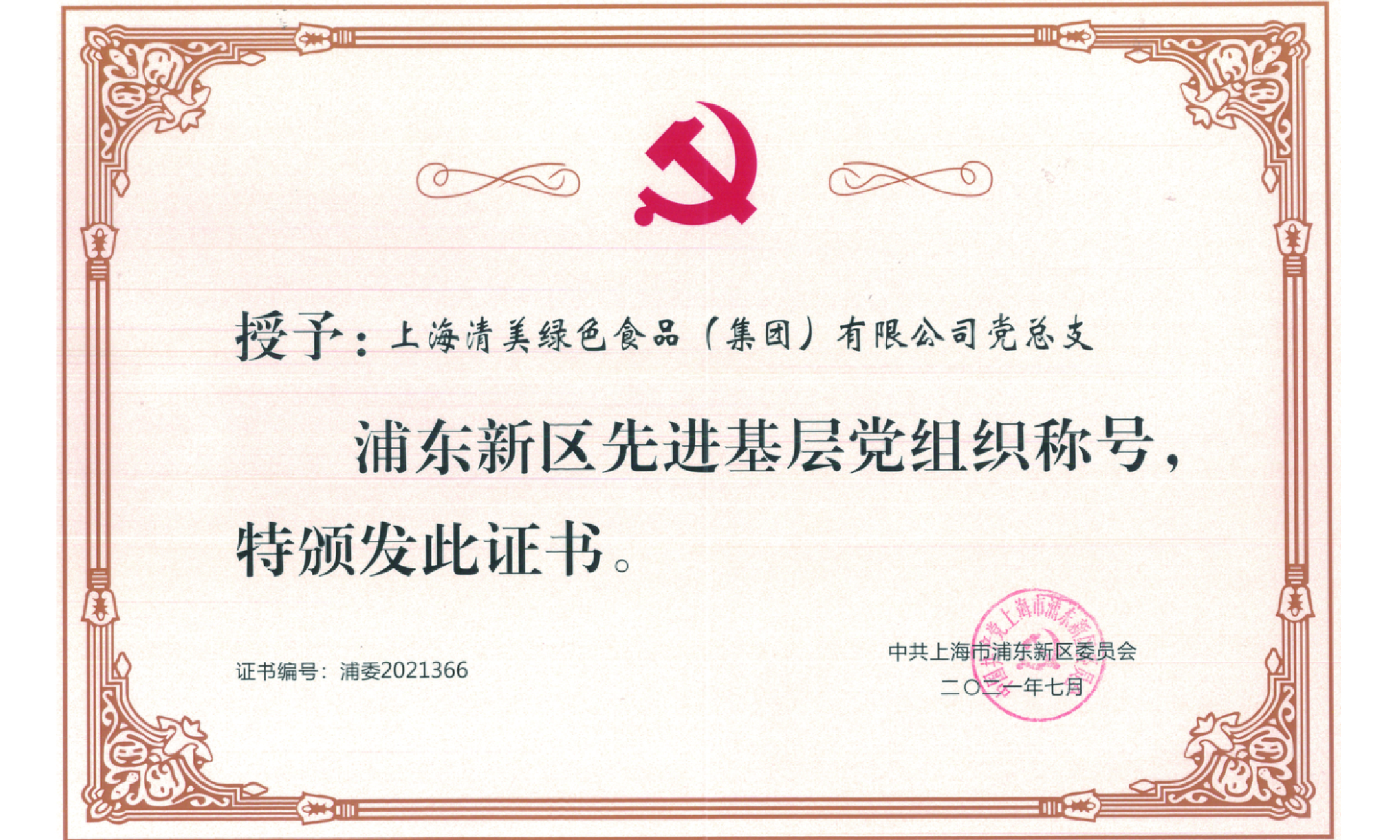 Tramy company established the Party branch in 2007. In 2017, Tramy Party branch grew into the general Party branch. The work functions of the general Party branch cover all aspects of the group's operation. The general secretary of the CPC has a high political accomplishment, strong working ability, continuous theoretical study, and always regards learning as a kind of responsibility, an attitude, continuing education of theme education, four history education, the spirit of the nineteen fourth and fifth plenary session of the fourth central committee, and general secretary Xi Jinping's important speech at the 30th anniversary session of Pudong's reform and opening up. The theme of party history education is learning to improve the organizational level.
As two new party organizations, the general branch of Tramy party fully implements the group's whole fresh food industry chain strategy, takes the whole fresh food industry chain of global competitiveness as the vision goal, comprehensively mobilizes party members from all departments to pay attention to collecting data from all parties, conduct regular discussions, and make suggestions and suggestions with the theoretical height of Party members. At the same time, the general Party branch also actively cooperated with the company to carry out corporate responsibility activities, participated in charity sales in the park, and continued to give free soybean milk to the elderly in nursing homes; During the Spring Festival and the Double Ninth Festival, I would like to express my condolences to the old people around me all the year round, bring them delicious food and sympathy money, and spread the pure temperature.
The novel coronavirus pneumonia spread during the Spring Festival in 2020. The Tramy Group was responsible for social responsibility and epidemic prevention. The general branch of the Tramy Party took an active role, held an enlarged meeting of Party members at the first time, and comprehensively deployed the group's cooperation in epidemic prevention, protection and supply. In the face of the epidemic, Tramy party members bravely stood on the front line, established the strictest group epidemic prevention measures, and fully supported the group's guaranteed supply and production. Knowing that it was difficult for the isolated people to eat, the Tramy party members volunteered to give free meals to the isolated people, alleviate the problem of buying vegetables in the community, and use the strength of Party members to focus on the social responsibility of Tramy.