On the morning of August 11, Weng Wenlei, vice chairman of Shanghai women's Federation, Liu Wuping, second level inspector of Shanghai women's Federation, and his delegation went to Tramy mud city base for investigation. Lu Minzhi, chairman of Pudong New Area Women's Federation, Fu Yaojuan, general manager of Tramy Group, Xu gendi, Secretary of the general Party branch of the group, and other leaders accompanied the investigation.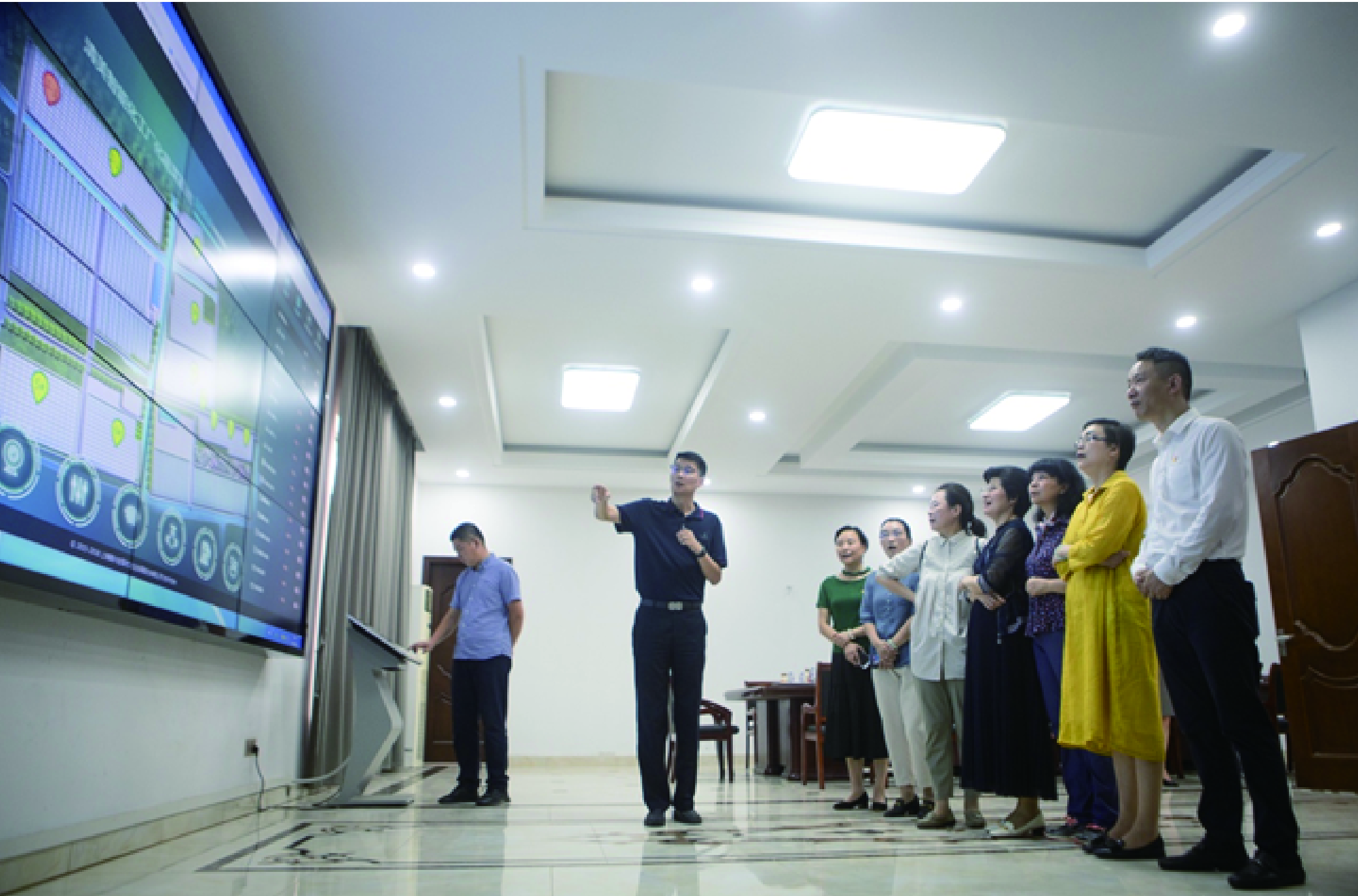 The picture shows vice chairman Weng Wenlei (second in the right row)
and his party watching the digital screen of Nicheng base
Fu Yaojuan, general manager, introduced the production and operation of Tramy Nicheng vegetable base to Weng Wenlei and his delegation in detail. As the main source of green vegetable supply guarantee of Tramy Group, Nicheng base adopts centralized seedling raising, divides batches into full load planting according to the plan, and supplies 20 tons of green leafy vegetables per day to the fresh community store of "Tramy fresh To Home" in the city. Vice chairman Weng Wenlei and his party observed the digital and intelligent modern scientific and technological agricultural production line at the base, understood the industrialized, large-scale and standardized agricultural development innovation model, and encouraged Tramy Group to make greater efforts to invest in traditional agriculture and emerging technology to achieve rapid development.