On the afternoon of September 22, Peng Chenlei, vice mayor of Shanghai Municipal People's government, and his party went to yaolu village, Xuanqiao town to investigate and visit the construction of yaolu village's Municipal Rural Revitalization demonstration village. Su Jinshan, director of Pudong New Area Agricultural and Rural Committee, Zhang Jiandong, Secretary of Xuanqiao town Party committee, Feng Xin, deputy secretary of Xuanqiao town Party committee and mayor, Shen Jianhua, chairman of Tramy Group, and other leaders accompanied the investigation.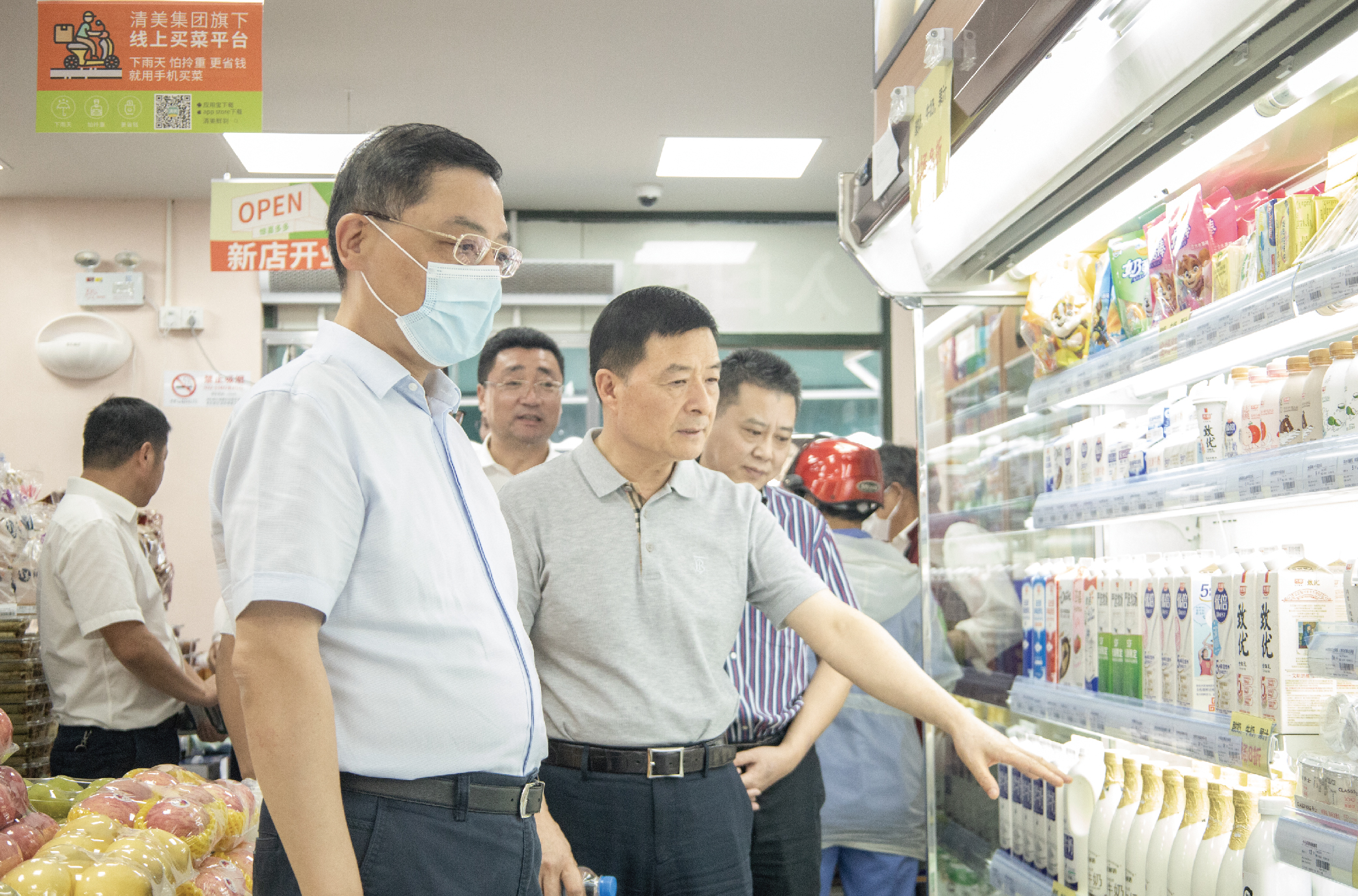 Yaolu village, Xuanqiao town has successfully passed the municipal acceptance and successfully created the third batch of Rural Revitalization demonstration villages in Shanghai. In the process of joint construction of demonstration villages and enterprises, Tramy Group has worked closely with yaolu village to describe the "ink painting" of rural texture and upgrade various infrastructure construction around the "twenty character" policy of Rural Revitalization. At the same time, through environmental improvement and river treatment, Tramy Group has painted a "fine brushwork" to improve function and quality. After one year's efforts, Now the appearance of yaolu village has taken on a new look, and the villagers' quality of life has been significantly improved.
Peng Chenlei and his party visited the 5g rice planting base of Tramy Group, Tramy school, Tramy Flavor, Tramy fresh home, Tramy talent apartment, old service points and other rural revitalization and co construction points, and actually listened to the work of yaolu village, such as rural infrastructure improvement, rural economic and industrial development, rural governance, civilized practice in the new era, etc. He praised the high quality and refinement of the overall planning, village design, landscape configuration and other details of yaolu village, and affirmed Tramy's development model of Supporting Rural Revitalization as a key leading enterprise of agricultural industrialization.
Peng Chenlei said that yaolu village's Rural Revitalization demonstration village has many highlights and strong characteristics. The combination of village and enterprise, starting from regional reality, based on natural resource conditions, grasps the characteristics of super urban suburbs, improves rural infrastructure and ecological environment, promotes rural industrial development, and realizes the gorgeous transformation of the village. Peng Chenlei pointed out that yaolu village should continue to focus on the 20 word policy of rural revitalization, do a good job in the door service system, improve quality and efficiency; Stimulate the endogenous driving force of rural revitalization, give play to the leading role of leading enterprises, improve the industrial chain, build a modern rural industrial system reflecting the characteristics of the region, and show the Rural Revitalization characteristics of Pudong's humanistic history by relying on the cultural heritage of yaolu village and the style of Jiangnan.