In order to ensure the supply of vegetables in Shanghai's mega cities, Shanghai Tramy green food (Group) Co., Ltd. and Shanghai Climate Center jointly promote the "vegetable + meteorology" model. Recently, "Shanghai Urban Agrometeorological Service Center -Tramy vegetable demonstration base" was officially established.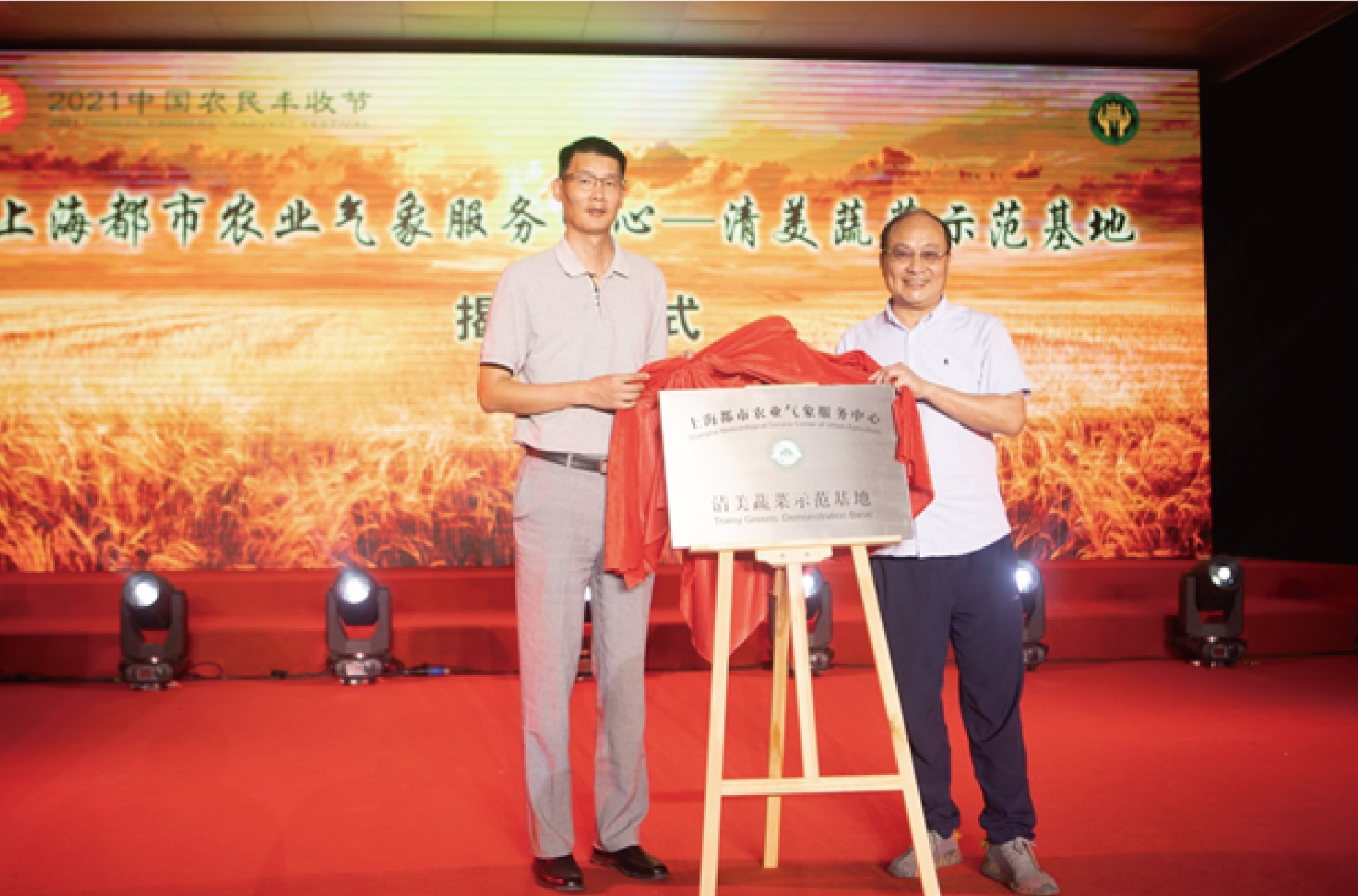 It is reported that after the establishment of the demonstration base, the two sides will jointly carry out research and Application on the key technologies of urban agrometeorology, create the demonstration base around the four modes of vegetable + meteorology, stubble arrangement + meteorology, production management + meteorology, storage, transportation and procurement + meteorology, integrate meteorology into the whole industrial chain of vegetable production, and focus on stubble arrangement, seedling raising, sowing According to the requirements of harvesting, water and fertilizer management, pest monitoring and control, greenhouse microclimate regulation, storage and transportation and other activities on meteorological conditions, carry out observation tests, collect meteorological data inside and outside the facility greenhouse, and formulate agricultural operation suggestions and response measures for major meteorological disasters under different weather conditions.
In the future, Shanghai Tramy green food (Group) Co., Ltd. and Shanghai Climate Center will jointly carry out Agrometeorological research on key technologies, summarize experience and achievements, form a replicable and popularized demonstration base service mode, constantly improve the operation mode of the whole industry chain of Tramy vegetables, and make new contributions to the supply and price stability of urban vegetable basket project.