On December 8, the 2021 "One Meeting, One Brand" application pre-assessment meeting of the Pudong New Area Federation of Industry and Commerce was held in Tramy Hall, Yaolu Village. Wu Juan, Deputy Director of the Chamber of Commerce of the Shanghai Federation of Industry and Commerce, Deputy Secretary of the Party Group and Full-time Deputy of the Pudong New Area Federation of Industry and Commerce Chairman Shen Hao, Vice Chairman of Pudong New Area Federation of Industry and Commerce, Vice Chairman of Shanghai Tramy Green Food (Group) Co., Ltd. Shen Huming and other leaders attended the meeting.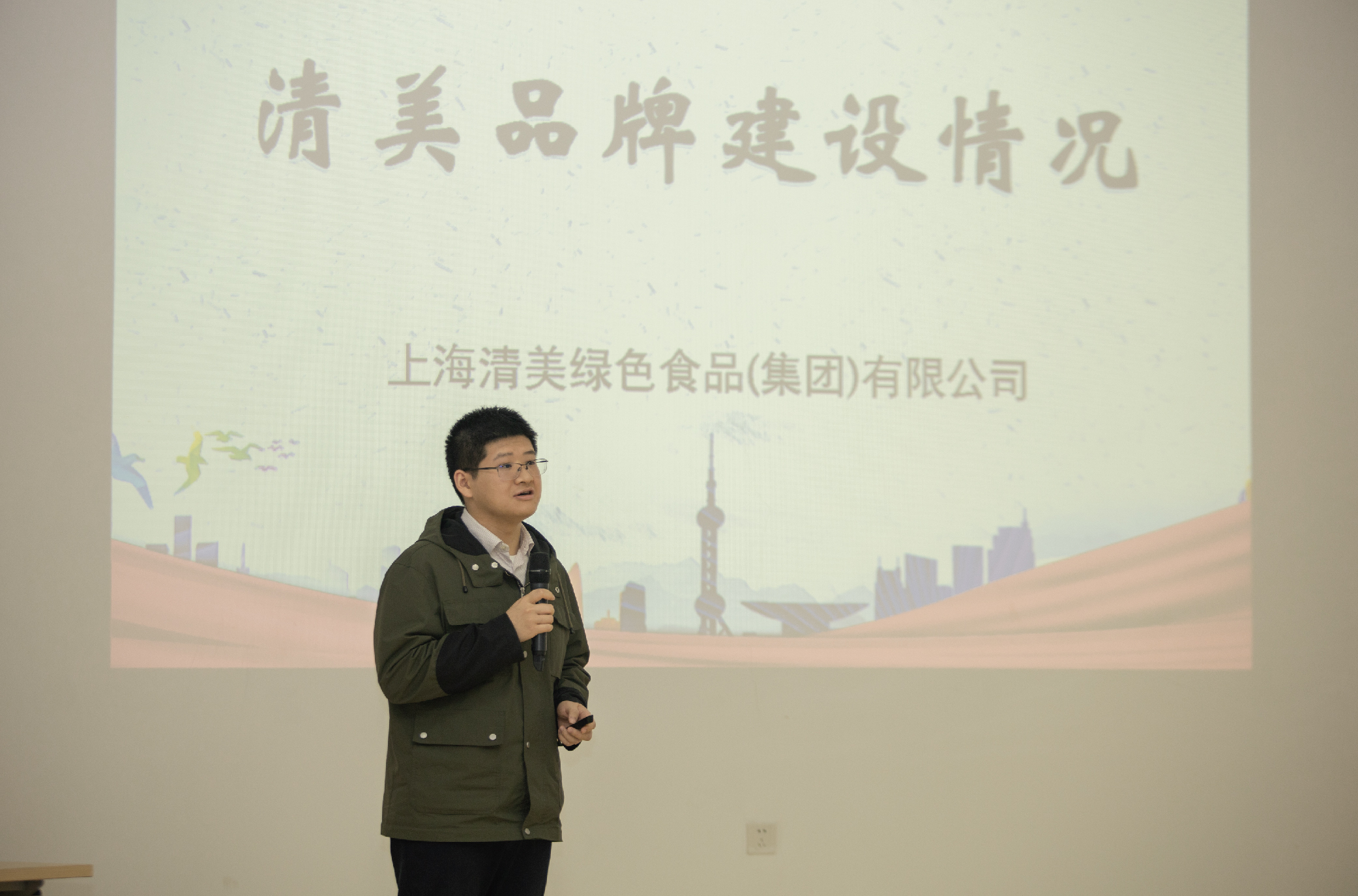 Pictured: Deputy Director Shen shared on-site Tramy's brand strategy
At the meeting, Vice Chairman Shen Huming shared his experience on Tramy Group's brand building planning, brand development, brand building and brand protection. Shen Dong said that Tramy Group has developed rapidly in the past 23 years and always adheres to a forward-looking intellectual property strategy. In 1998, Tramy trademark and Tramy soybean products were born in the same year. After Tramy developed and expanded, the company adopted a brand strategy of equal emphasis on protection and development. Through the integration strategy of trademark and trade name, the joint trademark was used to develop multi-category operations, defensive registration and other means of protection. At the same time, it actively participates in various evaluations to enhance brand awareness and make Tramy brand well-known in the Yangtze River Delta through the continuous improvement of product power. The Tramy brand tree continues to grow. At present, it has 764 registered trademarks in the mainland and 36 registered trademarks in Hong Kong, Taiwan, Japan and other countries and regions, completing the brand layout for the expansion of Tramy's entire industrial chain strategy.