On December 25, the "2019-2020 Shanghai Outstanding Entrepreneurs" commendation meeting was held at the Shanghai International Convention Center to commend outstanding entrepreneurs who have made outstanding contributions to the city's economic and social development. Chairman Shen Jianhua and other 20 entrepreneurs are "2019-2020 Outstanding Entrepreneurs in Shanghai".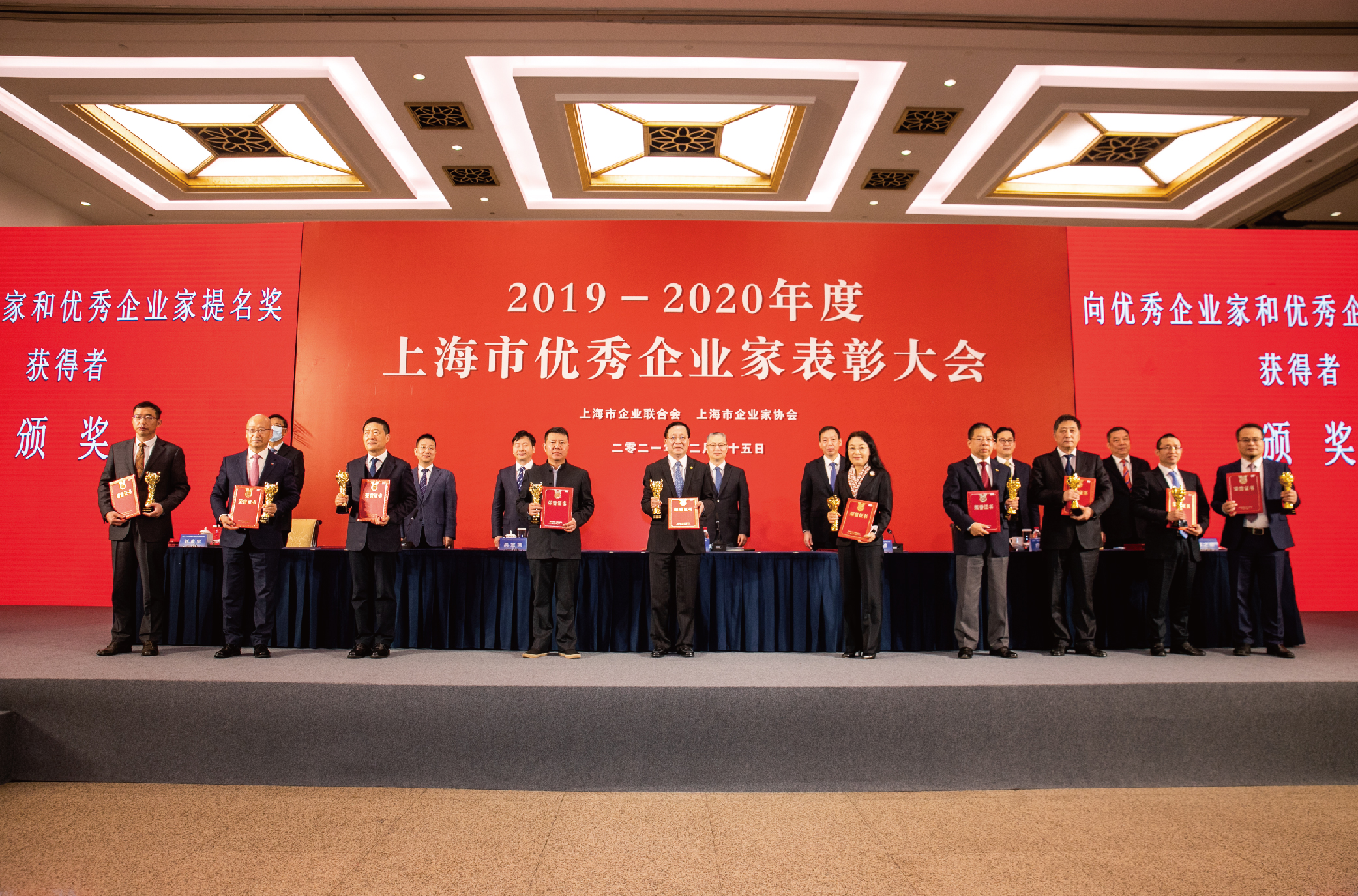 Pictured: Chairman Shen Jianhua (third from left) accepting the award on the spot
The selection of outstanding entrepreneurs lasted for 9 months. The results fully demonstrated the spirit of Shanghai entrepreneurs, especially the new contributions of Shanghai enterprises and entrepreneurs in serving the national development strategy and promoting the high-quality economic and social development of Shanghai.
As a representative of outstanding entrepreneurs in Shanghai, Chairman Shen Jianhua has been deeply involved in the whole fresh food industry chain for many years, leading the group to continuously improve modern agriculture, make smart manufacturing, and constantly innovate business models. Through the superposition of various new formats, more Safe, delicious and inexpensive Tramy food is delivered to the dining table of citizens in the Yangtze River Delta. Chairman Shen Jianhua was elected as an outstanding entrepreneur in Shanghai this time, which is definitely more encouraging. I believe that the chairman will make persistent efforts to take the opportunity of the official opening of the third phase of Tramy Food Industrial Park, and lead the majority of Tramy employees to continue to forge ahead with the spirit of craftsmen and create Tramy's new brilliance has created a new miracle in Shanghai.