On January 18, Li Xiaomeng, Chief Economist of Shanghai Administration for Market Regulation, and his delegation investigated Tramy. Li Xiaomeng and his entourage visited the group's third-phase enterprise display sand table, Tramy smart screen, monitoring center, corporate culture exhibition hall, and modern laboratory, and held a discussion with Chairman Shen Jianhua in the group conference room.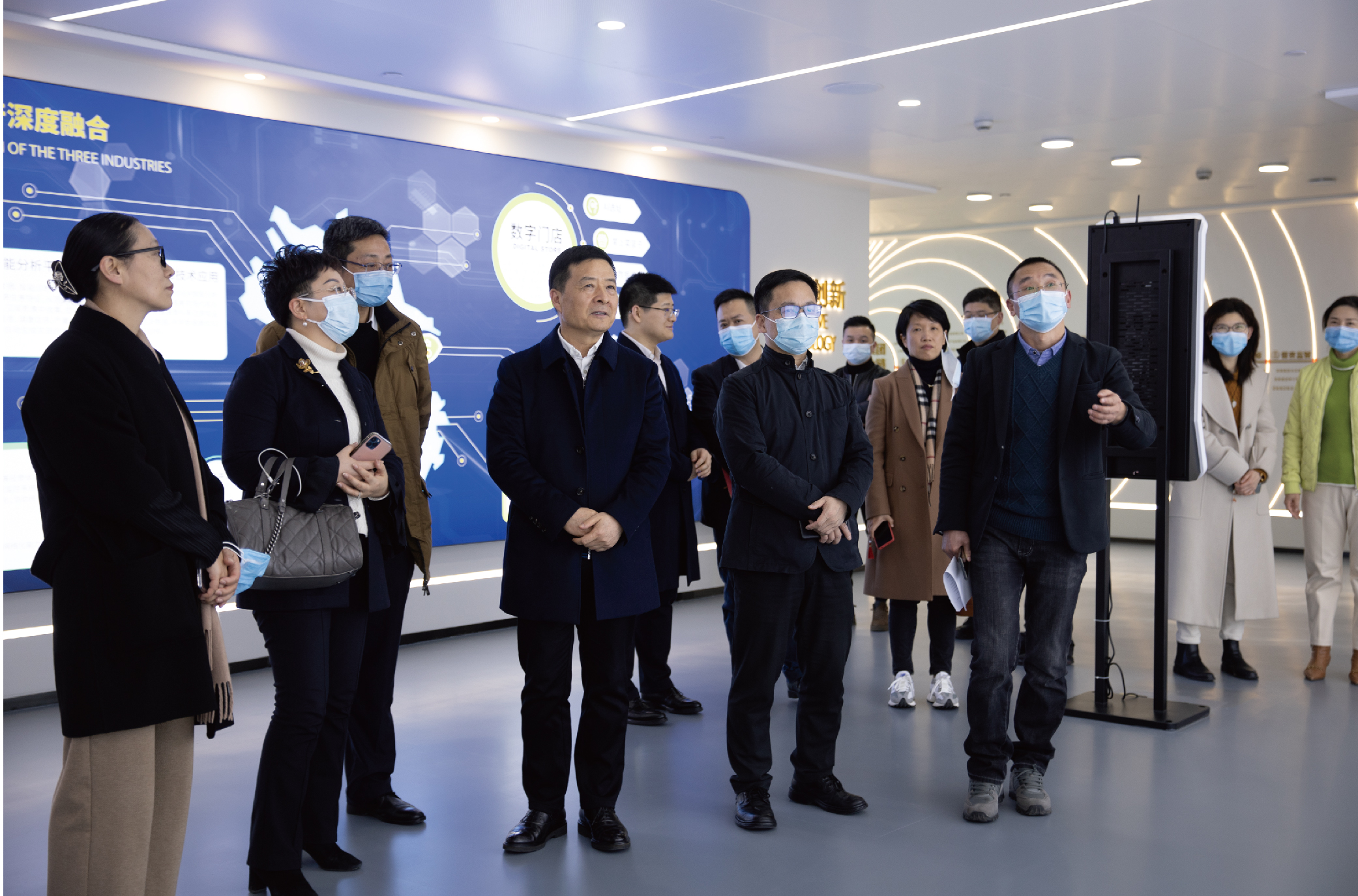 Pictured: Li Xiaomeng (fourth from the left in the front row), Chief Economist of the Shanghai Administration for Market Regulation, inspects the Tramy Corporate Culture Exhibition Hall
Chairman Shen Jianhua shared with the leaders of the Shanghai Market Supervision and Administration Bureau on the group's current enterprise scale, branch establishment, terminal construction, and innovations in the quality sector in recent years.
Li Xiaomeng affirmed that Tramy Group has always adhered to the ingenuity of craftsmen, inherited Chinese food culture, and achieved leapfrog development. He encouraged Tramy Group to continue to take the responsibility of leading enterprises in the food field, actively fulfill the main responsibility of food safety, and do a good job in daily product innovation and quality management. , Especially in the current extraordinary period of the spread of the epidemic, do a good job in prevention and control, so that the city leaders can rest assured and provide more high-quality and delicious fresh food for the people.
Xiang Yeping, Director of the Food Production Division of the Shanghai Market Supervision Administration, Yan Min, Director of the Sampling Division, Wu Lijun, Director of the Regulatory Division, Shen Huming, Vice Chairman of Tramy Group, Li Li, Director of the Technology Center, Wang Weijun, General Manager of Tianxin Company, Quality Safety Director Ye Hong and senior leaders participated in the discussion.