In order to carry forward the great spirit of Party building, highlight the spirit of Shanghai city and the spirit of Shanghai women's times, and encourage women to look forward to excellence and make contributions to the 14th five year plan. On March 8, 2022, the conference of women from all walks of life in Shanghai to commemorate the 112th anniversary of the "March 8" International Women's Day was held. At the conference, the selection results of Shanghai March 8 red flag pacesetter in 2021 were announced. Fu Yaojuan, President of Tramy group, won the Title of Shanghai March 8 red flag pacesetter.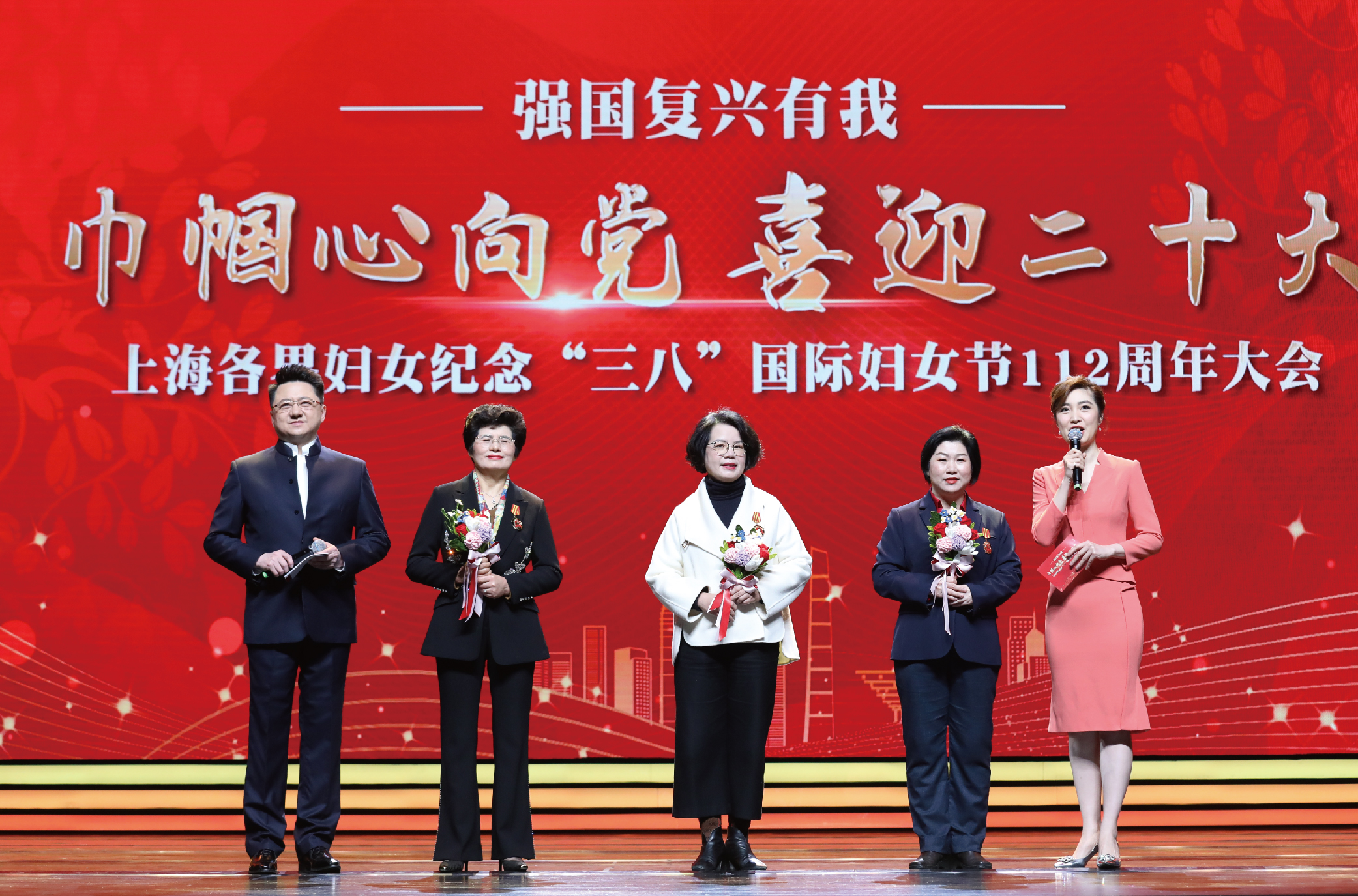 The degree of development of women reflects the degree of civilization and progress; The degree of women's participation in society is also a measure of a better society. The winners of the March 8th red flag pacesetter in Shanghai have made extraordinary achievements in their respective jobs, showing the women's style of "rejuvenating a powerful country with me". President Fu Yaojuan was awarded the "March 8th red flag pacesetter" of Shanghai this time, which is another great honor after being elected as the National Women's meritorious pacesetter. Over the years, adhering to the original intention of "making conscientious food", she has devoted herself to the Shanghai vegetable basket project, implemented the five return to zero high standard quality management, and guarded the safety of people's tongue; Relying on the digital development of the whole industrial chain, we have solved the employment of more than 5000 farmers, achieved 750 families with an annual income of 300000 yuan, and driven the common prosperity of the industrial chain; She also actively participated in rural revitalization projects in Shanghai, Yunnan and Xinjiang, and used industrial kinetic energy to shape a new look of contemporary villages.
The honor of Shanghai's March 8th red flag pacesetter represents the affirmation of President Fu Yaojuan from all walks of life. This honor not only belongs to her, but also an honor for all Tramy's female employees. She will take this as a new starting point, live up to the ardent expectations of the party and all sectors of society, continue to explore and innovate, continue to do a good job in her own work and contribute to the better life of the people.