At 9:00 a.m. on June 22, in Tramy 5g rice planting base in yaolu village, the unmanned rice transplanter boomed and started. Carrying more than 20 plates of seedlings, the rice transplanter turns on the driverless rice transplanting mode according to the Beidou navigation parameters, and drives accurately along a straight line. Where it passes, green rice seedlings stand upright in the field. At the end of the paddy field, the steering wheel moved by itself. This is the autonomous steering of the rice transplanter. Without manual intervention, it guides the rice transplanter to another track. This cycle repeats. In a moment, a 30 mu paddy field has been operated.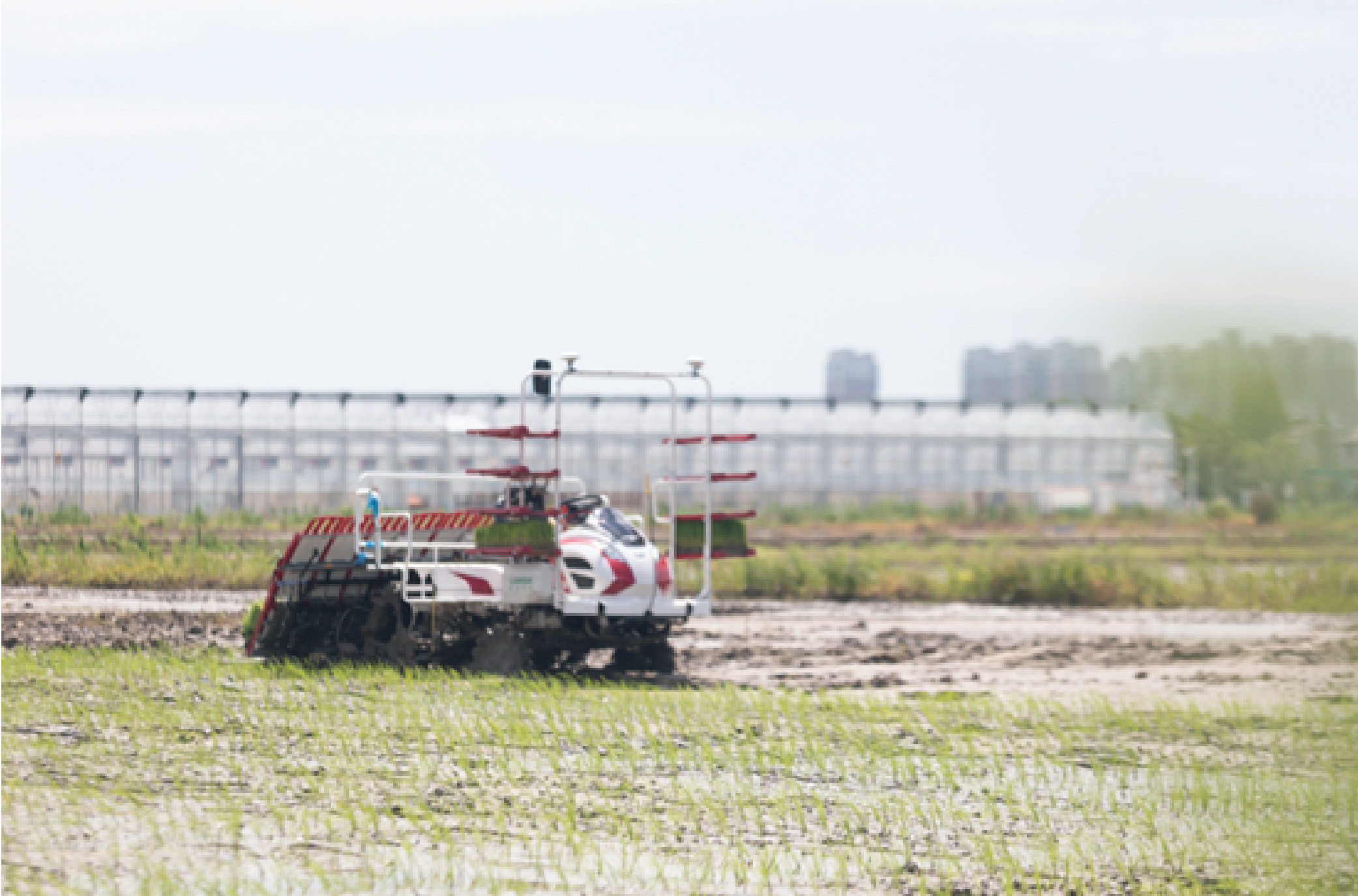 The picture shows that the unmanned rice transplanter
operates independently in the waist road base
According to the staff of yaolu base, compared with the manual rice transplanter, the unmanned rice transplanter is more efficient, and the arrangement of seedlings is more uniform and tidy. In addition, because the rice transplanter is equipped with infrared induction equipment, it also provides the possibility for agricultural operations at night and realizes 24-hour all-weather operation.
It is reported that the mid season rice planted this time is expected to be harvested in mid October. Due to the impact of the epidemic, the delivery of intelligent agricultural machinery has been delayed. In the second half of the year, unmanned tractors, unmanned plant protection machines and crawler type unmanned harvesters will arrive at the base one after another. It is expected that the harvest of mid season rice will also be operated by unmanned agricultural machines. The whole process of cultivation, planting, management and harvest of rice planting will be unmanned, which will soon become a reality in Tramy.
The construction of Tramy unmanned farm has accelerated. In the yaolu digital agriculture demonstration base, the infrastructure construction of high-standard farmland has been completed, which has laid a solid foundation for the operation of unmanned agricultural machinery. Based on intelligent unmanned agricultural machinery, using remote sensing monitoring technology, precision fertilization technology, agricultural big data information mining, etc., Tramy integrated unmanned farm digital agriculture platform has been built to shape the leading scientific and technological strength of Tramy agriculture.